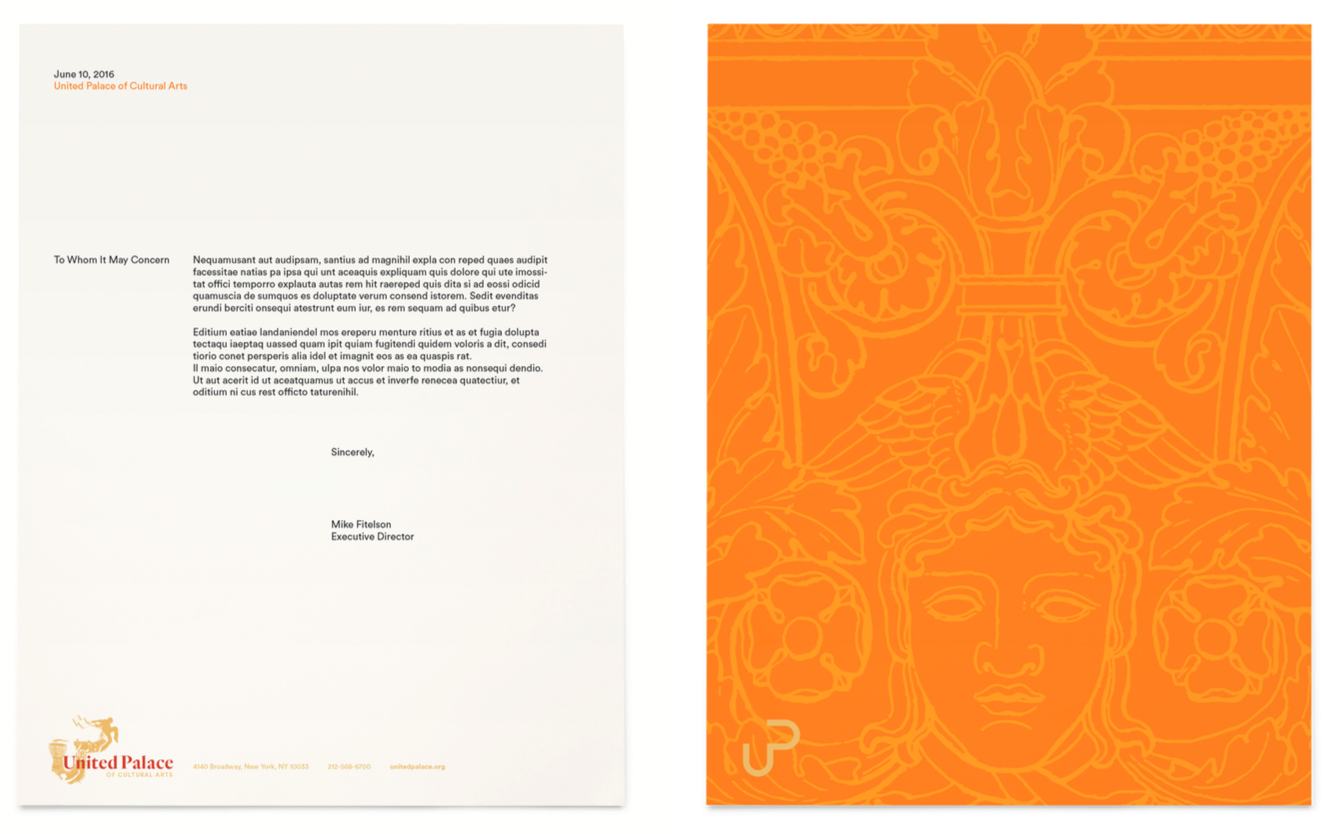 + BRAND STRATEGY
+ MANIFESTO
+ VISUAL PLATFORM
+ COMMUNICATION DESIGN
+ MARKETING
United Palace is a transformational organization and unique hybrid space for culture, spirituality, and entertainment. Its theater is one of the largest in New York City — but its community extends around the world.

The history of United Palace began in 1930, when it was then one of five Loew's "Wonder Theaters" across the boroughs and New Jersey. Designed by noted architect Thomas Lamb (Cort Theatre, the former Ziegfeld Theatre) with interiors overseen by decorative specialist Harold Rambusch (Waldorf Astoria, Radio City Music Hall), it was one of the region's premier vaudeville and movie houses.
The theater's first 40 years as a home for engaging storytelling came to an equally storied end in 1969 with a screening of 2001: A Space Odyssey -- a fitting final chapter for the Wonder Theatre. Frederick J. Eikerenkoetter II, known around the world as Rev. Ike, purchased the building to be the home of United Palace. Together with his ministry, Rev. Ike saved this architectural gem and restored its stunning original details.
Nearly 90 since it first opened its doors, United Palace is now home to United Palace House of Inspiration, a trans-denominational and all-inclusive spiritual center; United Palace of Cultural Arts, an independent nonprofit arts and cultural center that serves youth and adults across NYC and beyond with creative and educational programming; and United Palace Theatre honors the building's legacy through concerts, multi-media productions, and movie screenings.